Organizers and fans alike are very excited about next year's Kaaboo Festival, what is being billed as the biggest attraction the Cayman Islands has likely ever seen.
The festival, which is planned for a spot along Seven Mile Beach in the Cayman Islands next year, is expected to attract somewhere in the neighborhood of eleven thousand people for each day. The two-day festival is expected to generate a lot of buzz (along with a lot of money).
Kaaboo with feature musical acts such as The Chainsmokers, Duran Duran and Jason Derulo. Zedd, Bryan Adams, Counting Crows and rapper Flo Rida are also on the bill.Kaaboo is not just a music festival per se as it will feature performances by comedians as well as art and food offerings. When something of this magnitude comes to a tiny island nation it attracts fans, workers and the performers themselves. This will benefit local shops, restaurants, retail outlets and many other local industries. The airlines could increase their ability to get more people to the island during the run up to the festival and local buses, limos, taxies and transportation companies should all see increased activity. Deloitte, a financial firm, has reported that the festivalcould potentially bringin nearly $14 million dollars to the island. Current reports estimate that roughly ½ of the concertgoers will be non-local. Jobs will also be created as festival reps estimate that they will hire somewhere in the neighborhood of eight hundred people to work the festival. 70-80% of those hires, they say, will be local residents of the island and the interview process is already underway. The event is supported by Virgin (Of Sir Richard Branson fame) and has put on festivals in California with another one to be announced in Dallas, Texas soon.
Work has long been underway at the site for the festival. Construction crews have been busy at work with the clearing of the massive event space, installing permanent plumbing systems and electrical grids at the nearly 40-acre site just adjacent to the Kimpton Seafire Resort. Parking will be created along West Bay Road and likely in places like Camana Bay and Governor's Harbour. A special traffic coordinator will be working directly with Government as well as the companies providing the local transportation. Additionally, local companies could see opportunities to get in on the action providing marketing, catering, event staff and various other vendor type services.
Although scaled-down from the size of the California festival, Jason Felts (Chief Brand Officer for the festival) states that, "You're still going to have the same KAABOO experience, which is a focus on customer service and hospitality. But it's very different…Cayman is my second home, and we really wanted to do something that was going to be emblematic of the community, which is very diverse in its music tastes. If you look at our lineup, it's a combination of "bucket list" artists and today's hitmakers. There are a lot of genres. There's rock and there's pop and there's Top 40."
The event is being billed as an annual event so Cayman could be seeing itself emerge as a musical leader in the greater Caribbean region in the future.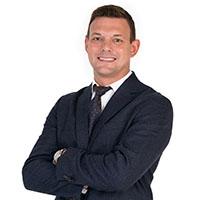 John has been working as an agent with ERA Cayman Islands for 8+ years specialising in high-end real estate, hospitality and property management. Formerly of Vail, Colorado; John has set down his roots in Grand Cayman. John holds a degree in business law from the University of Saint Thomas.