Adding to the already outlandish expenses of the exceptionally overbuilt John Gray High School, the government of the Cayman Islands recently confirmed that the construction of the new school gymnasium cost the nation CI$8.8 million dollars.
No need to adjust your screens here folks, what I said is correct. Someone thought it a wise and prudent decision to spend nearly CI $9 million dollars erecting a high school gym for a nation with a population of around sixty thousand people.
The story gets more nonsensical. This new, nearly 35,000 square foot facility has been reported as coming in under budget. That may be true, but common sense dictates asking, "why was this the budget?" Critics were quick to harken back to the Olympic sized swimming pool installation and the gross spending being undertaken to get bids on a cruise ship berthing station that has been in discussion for decades. The gymnasium is made up of a main hall, a lobby, bathrooms, changing rooms, a snack vending area and a classroom. Surprisingly normal features for a high school gymnasium. The facility is to serve multiple purposes that are to include being a national arena for public events, a conference center, a venue for state funerals and concerts fairs and it also will be available forother miscellaneous sporting events. A possibility as a hurricane shelter has also been included in the list of uses for the new facility.
The quick math for this project works out to approximately $255 dollars per square foot for a largely empty spacefor predominantly high school-based athletic activities. To do a bit of comparison, one can look to projects done around the world that cost a similar amount. In this cost ballpark Montana Tech in Butte, Montana built their three stories high, state-of-the-art Natural Resource Research Center that features modern architecture and six cutting edge engineering laboratories. Mercyhurst University in Erie, Pennsylvania constructed their high tech Center for Academic Engagement that houses their entire university's intelligence studies, center for applied politics and hospitality management programs. The town of Sydney in British Columbia, Canada is using a similar amount of money to build an earthquake resistant Safety Center that will house the entire town's fire department, the British Columbia Ambulance Services and the Peninsula Emergency Measures Organization. Oh, and they also are including a parking lot that will service the entire community's downtown district in the cost-to-build to free up congestion in that area.
The politicians and officials tied to the project contend that this monstrosity is a fundamental componentfor the development of the Cayman Islands sports programs. They say that sports programs such as basketball, badminton, netball (what is netball?) and volleyball have been put at a disadvantage because of an absence of an indoor facility such as this gymnasium. They go further to say that the Cayman national teams can now have a training facility that simulates international standards and this will raise their level of play. Even if Cayman won Olympic gold in basketball and indoor volleyball for the next 16 years, would this really justify an expense of nearly nine million Cayman Islands dollars?
The point here is this. This is an exceptional amount of money for a nation of this size to be spending on a place for kids to play dodge ball. A public high school does not need a gym of the caliber that Division I colleges and universities build. Especially in light of the fact that the country sorely needs better facilities to deal with societal plights such as mental illness treatment and the lack of vocational and trades training for those that wish to seek education along this path. How can groups of intelligent people green light a project such as this? Perhaps when they were in high school they should have spent more time in the math classroom and less time playing netball in the gym.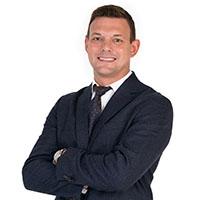 John has been working as an agent with ERA Cayman Islands for 8+ years specialising in high-end real estate, hospitality and property management. Formerly of Vail, Colorado; John has set down his roots in Grand Cayman. John holds a degree in business law from the University of Saint Thomas.