The Cricket Square complex has recently launched into its sixth development phase to bolster its already robust offerings of commercial business office space.
This latest act will include a 100,000-square-foot brand new office building, all new food outlets, a fitness center, luxurious lobby/commons areas and conference facilities.
The crux of this latest phase is a new building "creatively" named SIX. When finished in 2018 SIX will feature over 100,000 square feet of Class A office space – certified to Gold LEED Standards. Made up of, you guessed it, six floors en total it will be twice the size of the last building and will provide a modern look and lux lobbies and public spaces for its new tenants. The Cricket Square development en masse, which was started back in 1994, currently offers its tenants 150,000 square feet of Class A office space so this new offering will nearly double that capacity once finished. The KPMG firm, the anchor tenant of The Century Yard building since the year 2000, will become the new anchor tenant at the all-new SIX building.SIX will also be home to current Cricket Square tenant Conyers, Dill & Pearman.The latest rendition in the development will also feature a 300 plus seat conference facility and "The Club" fitness center – an expansion of the existing facilities provided currently by Energy. If you want a membership, though, you are fresh out of luck as "The Club" will be corporate members only type club only offered to the tenants of the office space.
The SIX development will bring new culinary offerings to the area that already boasts "The Brasserie" as its core dining spot. The new building will feature an outdoor quick kitchen called "The Caboose" as well as a fully service bakery. "The Caboose" will have a brand new meat smoker that will produce smoked beef, chicken, fish and pork to its hungry guests.The full service bakery will provide all the other restaurants and eateries with artisan bread, cakes, and confections. They will also serve pastries and most likely coffee for the tenants going to and from their places of business.
The expansion of Cricket Square shows that business is alive and thriving in the Cayman Islands. It also shows that local developers have continued faith that these tendencies will remain trending upwards in the coming years. Many more firms will continue to choose to have a base of operations in our tiny country and that means expansion will continue onward and upward.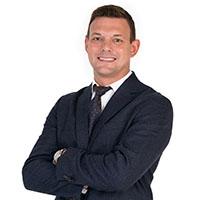 John has been working as an agent with ERA Cayman Islands for 8+ years specialising in high-end real estate, hospitality and property management. Formerly of Vail, Colorado; John has set down his roots in Grand Cayman. John holds a degree in business law from the University of Saint Thomas.