Grand Cayman living is painted in many unique ways. In our tiny island nation's tourism materials we see Cayman as a sun-drenched Caribbean paradise of jet setters and sunbathers idly strolling the white sand beaches. In the James Bond film franchise and blockbuster movies we are shown as a place where the world's wealthy hide their millions (or billions). When you step foot on Cayman's shores you will find a place that is vastly different than the place portrayed in print and on the silver screen.
The first thing you will notice is that Cayman is very close to the United States. You will see many things that remind you of our gigantic northerly brother. Things such as fast food restaurants, grocery stores, convenience stores and big box outlets are all fairly similar to their counterparts in the USA. We also have a stable economy and extremely reliable infrastructure – something that is often lacking in other Caribbean locales. Our island is also tremendously safe and offers a clean environment that will remind visitors and newly re-located expats of their homes in their home G7 nations.
Living 'pon di rockmon', as they say, does have its share of challenges however. Bad traffic can be commonplace but the new improvements to the bypass and West Bay Road have begun to alleviate the congestion. Our nation doesn't have an extremely reliable formalized public transportation system either. This can pose a big problem if you do not have access to a vehicle. That being said, you can most times catch a ride on the bus.One only has to live/visit here a short time to understand the flow of traffic and when it is not an opportune time to be on our nation's roadways.
Another aspect of being in Cayman that people (especially those from northern climates) often struggle with is the seemingly oppressive heat. Cayman is a tropical island very close to the equator! The near constant heat is exacerbated by the humidity and this is never more constant than in the "dog days of summer" when heat indexes can exceed 100 degrees F. Also, being that we are in a tropical zone, we can expect to see heavy rains that quickly flood the roads and low-lying areas of the island.Rainy weather, though, is often seen as a blessing as it cools the island a few degrees and washes off the salty sea spray that accumulates on vegetation, homes and vehicles due to our close proximity to the sea.
The infrastructure in Cayman is very reliable and the first solar farm in Bodden Town is set to come online in the coming weeks. The shopping and amenities are top tier and we are truly one of the most exclusive vacation destinations in the world. Nearly everything you can get stateside you can get in Cayman (for a premium price of course). We have cell phone service on par with Europe and North America. We also feature fast and dependable Internet but we do occasionally experience power outages and lapses in service. You also occasionally will not be able to find your favorite brand of vodka and the grocery stores might be without your favorite flavored treats from time to time.
Cayman's real estate and hotel industries are booming as of late. The Kimpton Seafire Resort has been open since December and is the toast of the north end of the beach. There is also talk of a Four Seasons hotel in the works and crews have been seen clearing the parcel where the would-be hotel would sit. The DART companies have continued their march towards "Sea-to-Sound" expansion with further additions to Camana Bay and the surrounding areas. Construction also continues at Health City with their recent announcement of expanded patient quarters, infrastructure and amenities. Elections have also just concluded and the newly elected officials are busy forming coalitions, assigning ministries and generally fussing over campaign promises and pending issues.
Here in Cayman we have a gorgeous, safe and extremely friendly atmosphere in which to live. We have civil services that we can rely on and good people living here that will go the extra mile for you. When you seriously weigh the pros and cons, living in the day-to-day Cayman Islands is simply delightful.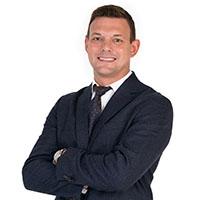 John has been working as an agent with ERA Cayman Islands for 8+ years specialising in high-end real estate, hospitality and property management. Formerly of Vail, Colorado; John has set down his roots in Grand Cayman. John holds a degree in business law from the University of Saint Thomas.