Real Estate is booming in the Cayman Islands and a review of the market lends support to this assertion.
All over the island real estate professionals are seeing inventories shrink and buying continuing on at near-record pacing. The most in-demand areas are those wherein tourist flock such as 7 Mile Beach and Cayman Kai. Construction is noticeable nearly everywhere you look as developers scramble to keep up with customer demand for premium residential accommodations.
The new Watercolours development has only three units remaining of the original 60 and these are expected to be snapped up quickly if current market trends continue unabated. The Kimpton Resort residences are beginning to sell and real estate professionals are seeing prices in and around the $1,700 per square foot price point. Building also continues at a fevered clip in South Sound exhibited by Baraud's Shore Club project already being sold out. Additionally, Davenport's Vela Phase I is already sold out and Phase II is nearly half sold. Phase III is in the planning stages and is expected to move in similar fashion once construction begins.Fraser Wellon's next luxury project, Stone Island, is set to break ground later in 2016.The Ritz-Carlton has completed work on five brand new residences in the south tower and these are set to sell between $1,500 per square foot and $2,000 per square foot. Up in West Bay we see the Boggy Sands development with 20 units, a clubhouse and two swimming pools having its phase I being recently completed showing only eight units remaining in the initial inventory.Growth island-wide is climbing at a rate of 11%with respect to property transfers in 2014-2015. This is a volume of $600 million and far eclipses the 2008 high mark of $560 million dollars (CI).
Tourism lends a big hand in the eventual purchase of land and property here in Cayman and numbers in the tourism sector are very promising. In 2015 alone we saw the total for cruise ship tourist visits approach 1.7 million people and this is nearly as high as the all-time record of 1.9 million cruise-shippers visiting our shores back in 2006. Additionally, vacationers who arrive by air and who use our hotels, restaurants and businesses hit a fifteen-year high of 385,378 persons in 2015. Of these visitors, roughly 75% (292,000) of these were from the United States. This identifies the USA as our biggest market. Additionally, 24,300of visiting tourists were from Canada and nearly 34,300 were from the European continent.
As real estate continues to prosper we will see more and more visitors, construction projects and expansion in Grand Cayman. One can only imagine what the face of our tiny Caribbean island will look like 15 years from now; especially when one looks at the sheer size of projects like Ironwood, Health City and the new proposed cruise ship pier in central George Town. One thing is abundantly clear – real estate is prosperous in Cayman and likely will only grow as we move into the future.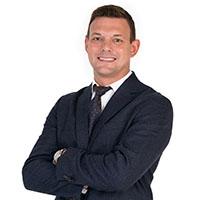 John has been working as an agent with ERA Cayman Islands for 8+ years specialising in high-end real estate, hospitality and property management. Formerly of Vail, Colorado; John has set down his roots in Grand Cayman. John holds a degree in business law from the University of Saint Thomas.