1) The Cayman Islands have no restrictions on the foreign ownership of real estate. This is true as long as the real estate is for personal use.
2) Unlike the United States and many other Western countries, the Cayman Islands have no property taxes. There is also an absence of any capital gains tax. Additionally, "tourist taxes" do not have to be paid…
…on rental investment properties that are rented to residents of the island.
3) The Cayman Islands are an EXTREMELY SAFE place to invest! The Cayman Islands Office of the Land Register is a streamlined efficient bureaucracy. This enables them to quickly faciilitate transfers of land and the government protects all the rights to ownership of land.
4) You can take your time and build your dream home in the Cayman Islands! There is no time restriction for foreign investors to build on their acquired property and typically building permits will remain valid for five years from the date of issue.
5) Buy local and SAVE MONEY! When non-local companies operating abroad sell many Cayman Islands properties they are typically sold at much higher rates and often times with unnecessary mark-ups. Find yourself a reputable local CIREBA (Cayman Islands Real Estate Brokers Association) member company and rest assured that you are getting professional advice from a valuable agent and a trusted local proprietor.
6) Don't forget to budget for that STAMP DUTY. While there are no annual property taxes, all purchases and transfers will necessitate a payment of a 7.5% one-time stamp duty to the government. This is important to keep in mind when borrowing or applying for mortgages.
7) Pay attention to what currency property prices are listed in. Properties and land for sale in the Cayman Islands are listed in either US dollars or Cayman Islands dollars(CI). This can mean quite a difference in price so make sure to pay attention to this all-important detail.
8) What the heck is a chattel? Chattels are simply the furnishings of homes/condos and there is no stamp duty paid on the value of these items. Be sure to inquire as to if chattels are included in your purchase or not!
9) Check the finer points before buying. Make sure to inquire about monies owed to stratas, discover any unpaid water/utility bills by the previous owners and make sure appliances and a/c units have been properly maintained and serviced. A little due diligence can save coutless hours of stress and dollars spent in the future.
10) Have Fun! You are about to join a very exclusive club. You are about to become a Cayman Islands property owner! Do your homework, seek out your own personal island paradise and go forth confident in your purchase. Get out and interact with the locals and learn some things about the island. The native Caymanians are friendly and the history of the island is storied and rich. Congratulations!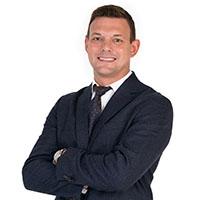 John has been working as an agent with ERA Cayman Islands for 8+ years specialising in high-end real estate, hospitality and property management. Formerly of Vail, Colorado; John has set down his roots in Grand Cayman. John holds a degree in business law from the University of Saint Thomas.