Nestled in the tranquil and idyllic setting of the North Side of Grand Cayman and just minutes from Cayman Kai.
Ocean Paradise offers comfort, luxury amenities and style for the discerning Caribbean investor or those looking to buy a home(s) for personal family vacationing.
By: Johnny Pohlmann
Comprised of five finely appointed 3000+ square foot single-family homes, Ocean Paradies is perched at the sea's edge affording all its guests world-class ocean views. Built surrounding a freshwater pool and sunbathing area, each home is carefully positioned to maximize the sea views from the second-story balconies. This creates a lovely space in each home that is perfect for watching the gorgeous Cayman sunsets with family and friends. The property's unique setting also affords its owners and visitors enhanced privacy while still remaining close to watersports, Cayman Kai, Rum Point, The Kaibo Restaurant and the world-famous Stingray City.
Great care was taken in the planning and in the construction of the homes that make up the Ocean Paradise complex. Granite countertops, plush furniture and elegant decor can be found in each of the five homes. Hammocks for effortless lounging, BBQ grills and relaxing spaces can be found throughout. Additionally, walk-in closets, state-of-the-art electronics and creature comforts like ample fresh towels and linens are provided to make the properties as relaxing and tranquil as possible. Of course, high speed internet and cable TV are provided and all the extras like plug and play speakers, whirlpool tubs and screened-in porches have been made available at Ocean Paradise.
Those thinking of investing in Ocean Paradise will not be disappointed. Rental income is steady and rising per annum, with the entire property grossing as much as $466,000 US dollars per year thus far. Add the likely appreciation of the properties themselves year to year and Ocean Paradise becomes a very attractive investment option. Additionally, guest reviews are lauding and sterling while repeat busienss is quite common. Space for beach weddings and the ability to host the larger family groups are also some of the additional attractive features of the Ocean Paradise development. The availability of ample parking and on-site additional laundry capabilities make hosting events and large family gatherings effortless, stremlined and enjoyable.
Whether it's for an investment or for a place for the family to relax in a slice of serenity, Ocean Paradise has something to fulfill your dreams. With its affordable luxury, private yet not-too-remote location and stunning beach presence Ocean Paradise can offer something great to any type of Cayman Islands purchaser. Pick up one home or the entire complex and make your own ocean paradise a real and relaxing reality.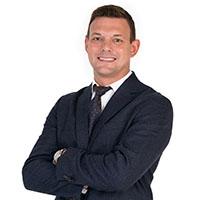 John has been working as an agent with ERA Cayman Islands for 8+ years specialising in high-end real estate, hospitality and property management. Formerly of Vail, Colorado; John has set down his roots in Grand Cayman. John holds a degree in business law from the University of Saint Thomas.