Welcome. Cayman Luxury Property Group's Blog is an information hub of sorts, where we strive to help you stay in touch with all things Cayman.
We would like to introduce you to our staff. A group of seasoned professionals who can help answer all of your questions in a professional yet friendly manner. We are known for going the extra mile for our clients. We combine with that a collective wealth of experience and information on the Cayman Islands and its Real Estate Market and look forward to sharing it with you. Our goal, to ensure a smooth and effortless process to each customer.
As we kick-off the blog, be sure to check-in for the latest island happenings every Monday. Take a moment to scroll through our archive of articles. We hope it will help you feel as though you are right here strolling along South Sound or Seven Mile Beach. Also included are some helpful tips, and "how to" articles. Things like, how to help you prepare for a meeting with one of our agents, to tips on preparing your property for the first Open House and making sure it looks its very best!
Most of all, we are looking forward to bringing our island right to your living room. So stay tuned!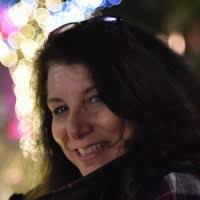 Lisa has lived and worked in the real estate industry of Grand Cayman for 27 years. Lisa is a digital and social media professional who focuses on social media and marketing techniques with the luxury real estate market. Lisa has built a large and engaged following online and off by providing practical, useful and helpful content driven by helping those who share her passion for real estate & being a party of the Cayman Community. Lisa is currently Social Media Marketing and Blog/Content writer for ERA Cayman Islands.