We went to dinner last night at Duke's, a great crab shack styled joint on Seven Mile beach that has the island's absolute best music play list.
If you like the blues, that is. We love the blues and Duke's has assembled a near definitive anthology of great guitar and voice pieces from all the best blues masters.
We had our dog along so after dinner we took a stroll through nearby Public Beach which is currently under redevelopment. The Dart Realty group has purchased most of the land surrounding Public Beach on West Bay Road to redevelop a public park on a grand scale with features that Cayman has never seen before.
The Dart Group has been around quite a few years and has done a number of developments on Cayman. Their two trademark features are friendly community space and exquisite landscaping. Camana Bay on the Seven Mile Beach corridor is the best example. According to the published plans and what we saw on our walk, the new park will be another signature Dart project.
Already, 4,000 tons of new sand has been spread over what was previously asphalt road to nearly double the size of the existing Public Beach. (Our dog loved it!) On an island known for its dazzling beaches it's stunning to realize that this favorite go-to-beach can be even more beautiful. The parking area has also been expanded – it will no longer be necessary to walk across the road to get to the beach. New playground equipment, new restroom and shower facilities, and new picnic tables are also in the plans. The beach area improvement alone would be a major new amusement for residents and visitors.
But wait, there's more! The developers are also adding a dog park (a DOG PARK), a large grass lawn, and camping sites. Cayman has no shortage of places to walk dogs and there are plenty of dog lovers here. So we think it's very cool that Dart would reserve space for a dog park in this 'high-rent' redevelopment. The camp sites also demonstrate that the Dart group has an amazing capacity for gauging and developing space that appeals to community-minded folk. The new Public Beach development will offer something for everyone.
But wait, there's even more! The project also includes construction of a playing area for beach sports. Cayman has already earned notice for hosting NORCECA (Olympic qualifying) volleyball tournaments. The beach sports arena will allow for more and better volleyball tourneys and will also include beach soccer. The entire beach area will expand from the existing 3 acres to 12 acres. That's music to the ears of beach lovers.
And even more! Adjacent to the playground and grass lawn will be a splash waterpark. The splash fountains at Camana Bay are a huge hit with families who congregate there on weekends for play dates. Kids can play in the fountains while parents watch from the facing coffee shop. A splash park at Public Beach will be a big draw. There will also be a series of walking and biking trails running throughout the new development and up the Esterley Tibbetts highway to West Bay. Picnic tables, restrooms and other conveniences will be scattered along the trails.
We have no doubt that all of this will be richly landscaped a la the Dart tradition. We are very much looking forward to the completion of this project. And so is the dog!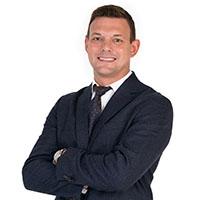 John has been working as an agent with ERA Cayman Islands for 8+ years specialising in high-end real estate, hospitality and property management. Formerly of Vail, Colorado; John has set down his roots in Grand Cayman. John holds a degree in business law from the University of Saint Thomas.