There are so many Earth-friendly, fun filled days and things to do, it would be hard not to participate.
All of the days leading up to Earth Day, April 22, are packed to the gills with educational and beneficial entertainment, and the party doesn't even end there!
April 22, the official Earth Day! You have been challenged to do something that will benefit the Earth, no matter how large or small. Every little bit counts in the long run! It's also recycling day; consider a home recycling plan. The National Gallery is holding a Recycled Art Workshop from 3:00 – 4:30p.m. Take a peek at a piece of artwork made entirely of recycled mediums, and then take a crack at making your own piece of recycled artwork. Bring your own materials or objects to decorate your masterpiece! There is limited space though, so if you are interested, contact them at intern@nationalgallery.org.ky to reserve a spot.
By: Ciara Blomgren
The excitement doesn't end after Earth Day, though. April 23 has been declared No Consumables/Coffee Cups Day. Rather than using paper or plastic products to pack your food, why not use some of the reuseable counterparts? Today is the day to start that project! All recurring coffee drinkers also get a free refillable coffee mug today. April 24 is Live Local. Whenever you have a little time on your hands that day, stop by the local farmers' market at Caymana Bay and have a little chat with the vendors about how then handle the growing of their food. Not only does buying locally save miles, it's also much healthier.
April 25 is Buy Green Day! Your local grocery store is packed with environmentally friendly and organic products. Why not check a few of them out, maybe even try some? It's not only better for you, but also better for Mother Earth. There's also plenty of other, non-edible options, such as using reusable bags. If you don't own one, why not use this opportunity to pick some up from your local grocery store while investigating those organic foods? To continue the earth-themed-days, April 26 is Sustainable Seafood Day! The CITA encourages you to look into your seafood and make smart choices as to the seafood to eat.
April 27 is another Live Local day, and is also a special mystery event at the Turtle Farm, the Lionfish tournament. Lionfish are a bit of a pest in Cayman, so to help control the little buggers, the CITA and Foster's Food Fair are hosting this tournament to see which restaurant or dive company can grill up the best Lionfish. Ask for Lionfish whenever ordering fish; there's more than enough to go around!
April 28 is Reef Watch. Reef Watch is a survey, held every year by the residents of Cayman. Get up close and personal with your local reefs and see what you think of them. To participate, contact a local dive or snorkel company to get a form. April 28 is also National Trust Great Outdoors Family Fun Day. It's being held from 3:00 to 5:00 p.m. and will be offering all kinds of games, activities and prizes. Iggy the Iguana will be there, and there will be face painting, competitions, recycling and bouncy castles. It's sure to be a great time!
The celebration winds down as the end of the month draws closer. The Yellow Pages Recycling Poster Competition Deadline ends April 30, the Assemblage Art, from the National Gallery, featuring recycled objects, is open April 2, and, finally, May 11 is Hope for Earth and a Cleaner Cayman at Hope Academy. The support for Mother Earth doesn't have to end at the close of the events, though. There are plenty of things that you can do in your home to conserve our natural resources; recycle, conserve water and electricity, and purchase organic goods or biodegradable products, just using a little less by each one of us for Mother Earth's sake! If you're feeling up to it, you could even pick up trash you see while walking around. You don't have to go to one of the events to make a difference!
Ciara was born and raised in the Cayman Islands, and enjoys all things Cayman. Due to Hurricane Ivan, she and her family were forced to relocate to finish her education. Ciara is currently pursuing studies in literature and her passion for writing and looks forward to continuing her pursuit of "all things writing" throughout college.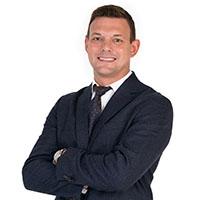 John has been working as an agent with ERA Cayman Islands for 8+ years specialising in high-end real estate, hospitality and property management. Formerly of Vail, Colorado; John has set down his roots in Grand Cayman. John holds a degree in business law from the University of Saint Thomas.