The Arts are alive and doing well in the Cayman Islands!
Cayman Luxury Property Group are very excited to be a part of helping to ensure Cayman's arts and treasures are available for future generations to come and are pleased to be sponsoring the Cayman National Cultural Foundation website!
What's happening at the Cayman National Cultural Foundation? The list is endless. Anticipation builds as we approach one of many treasured events, Gimistory; a storytelling festival like no other. Islanders are well known for their story telling abilities and this event is a huge crowd pleaser with young & old alike. Running November 24th thru December 1st, this festival held in an open air setting captures island life at its best and is a tradition that has been running for 15 years straight. Be sure to come and experience some of the best storytellers share their tales.
We thouroughly enjoy another of the not to be missed events, the Cayfest Photo Exhibition, hosting the photos of many young up and coming photo and film expressionists. This is full of exciting offerings and you never know, you may just see the raw works of the next great film maker right here in Cayman.
A must see always at the top of our list is Rundown a theatre production that will unearth historical moments of time gone by. For those of you unfamiliar with Rundown, Rundown is a good ole fashioned evening of complete and utter belly busting laughter as the talented cast made up of Cayman's very own portray Cayman's past, present, and future.
So much to share in the world of the Arts in Cayman. Take a moment during your stay with us to visit Cayman's culture at its finest.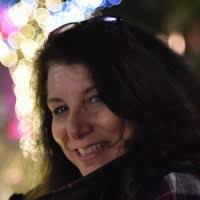 Lisa has lived and worked in the real estate industry of Grand Cayman for 27 years. Lisa is a digital and social media professional who focuses on social media and marketing techniques with the luxury real estate market. Lisa has built a large and engaged following online and off by providing practical, useful and helpful content driven by helping those who share her passion for real estate & being a party of the Cayman Community. Lisa is currently Social Media Marketing and Blog/Content writer for ERA Cayman Islands.