It's no surprise to us that the Cayman Islands have been named the Friendliest Country in the World in a report by Forbes magazine. Forbes analyzed an HSBC survey of expats who ranked the Cayman Islands friendliest in the world over Australia, the UK…
…and many others. We noticed the friendly hospitality the very first time we visited two decades ago (We moved here 7 years later.)
The ranking surveyed expats living abroad on how well they fit into local culture, specifically how easy it is to become friends with locals, how easy it is to learn the local language, how easy it is to integrate into the community and how easy it is to fit in to a new culture. The Cayman Islands came out in first place. We've known this all along. Caymanians are friendly, hospitable, honest and welcoming. Tourism is one of the major industries here, reflecting Caymanians naturally friendly disposition.
While vacationing here in 1995, we discovered that we still had some time to kill before getting to the airport to depart. We started meandering around West Bay and discovered Boggy Sand Road. A small hand-painted sign hung on one of the sea side properties Althea's Cottages. We were interested in seeing new accommodations for our next visit, so knocked on the door. Miss Althea Powell welcomed us through the garden gate and invited us to sit in the gazebo. She disappeared inside for a moment and came back out with freshly squeezed mango juice to serve to us, in footed goblets on a serving tray with a paper doily. We were so charmed.
We chatted with Miss Althea and then she showed us her cottages. The small cottages, right on the beach, in a garden with deep shade were just what we were looking for. We returned to Cayman several times as visitors and then moved to live here a few years later. Miss Althea was our first experience of true Caymanian hospitality, off the beaten hotel track if you will, and a key factor in our deciding to live here.
Since moving to Cayman we too have discovered, as pointed out in the Forbes article, that the Cayman Islands have all the economic advantages of a big city with the sense of community and easy going way of life of a small town. Friendly, interesting, stimulating, and safe… what's not to like?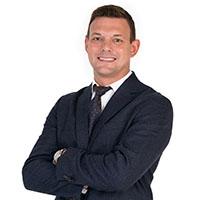 John has been working as an agent with ERA Cayman Islands for 8+ years specialising in high-end real estate, hospitality and property management. Formerly of Vail, Colorado; John has set down his roots in Grand Cayman. John holds a degree in business law from the University of Saint Thomas.