We've just taken a dip after walking from Royal Palms to the Caribbean Club on Seven Mile Beach. The water is so glorious – calm, clean, clear – that true water lovers may not even notice buildings and activities on the beach, absorbed instead in the colors…
…and textures of one of the world's truly stunning tropical beaches.
The beach is fine white sand most of the way, so it is easy to step into the water and cool off. Ankle deep? Knee deep? Shoulder deep? It's your choice – you can float or swim in 2 to 5 feet of water only 20 feet from shore. The sea bottom here is also mostly fine white sand. There are occasional patches where coral rubble collects, but for the most part you can simply toddle down the sand into the water.
There are also occasional patches where a collection of coral rubble has started to form a reef. A few of these are shallow enough that you can stand above them and see the fish. A few others are in 5-10 feet of water. You'll definitely want a mask to check these out. These patch reefs tend to harbor large schools of juvenile fish – you'll see hundreds of individuals, and perhaps 5 to 10 different species, hugging the contours of the coral forms.
You'll also notice a few "man-made" reefs – rings or pyramids of coral rocks that have been built by kids on vacation. Kind of like building a fort, only made out of coral. Some of these eventually collect more pieces of rock and become patch reefs. Sand castles on shore are also common sight. And once we saw an imaginative construction that looked like a mini engineering project. The massive sand castle near the water's edge included a dug out harbor and break water lined with coral pieces.
Back up on the beach, we are walking north again, approaching the section of beach where many properties have rebuilt to take advantage of the 7-storey limit. The next two properties along are large, modern condos with beautiful beach side landscaping. Next along is the Coralstone Club, one of the beach's premier older properties. You'll notice boat moorings offshore here; and boats anchored during the winter months. Many condo residents own or rent boats during their stay and park them within view of their condo. These three condos take up a long stretch of beach, each one having a considerable beachfront line.
Next along is the Ritz Carlton. The massive Ritz complex covers both sides of West Bay Road. But the beach side building sits far enough back from the water's edge that it doesn't dominate the surroundings in spite of its majestic architecture. The Ritz looks very busy from a beach walker's perspective. There are water sports galore – large floating beach lounges in the roped-off swimming area, jet skis and sail boats, kayaks and paddle boards, and classes and excursions operated out of the Ritz's environmental center, Ambassadors of the Environment.
Weddings are popular here and it is common to see wedding parties spread out across the sand or the verandahs, especially at sunset. Parties and other celebrations are also popular at the Ritz and often include fireworks. A friend of ours operates these fireworks shows – he's a 20-year professional from the US who is really good at choreographing the lights. The shells are loaded on a barge and fired from the water – spectators can sit on the beach and watch the fireworks spread out in front of them in a big offshore diorama. New Year's Eve fireworks at the Ritz are a must see.
We now pass another older property, the Villas of the Galleon, actually one of the oldest properties along Seven Mile Beach. The hallmark of these older properties is the amount of beach front and green space they have. The Villas has ample shade and is another nice place to pull up a chair and enjoy the beach.
The Westin Casurina Resort lies just to the north. It is worth noting here that entire stretch of Seven Mile Beach is public access. There are no fences or breakwaters dividing the properties, unlike in other Caribbean countries. You can easily walk the entire stretch without having to detour anywhere.
The Westin also has plenty of watersports. in fact the stretch of beach from the Grand Cayman Beach Suites to the Westin looks like a picture postcard of a beach sports vacation. Visitors may walk up to any of these concessions at any time to rent equipment or arrange a tour. The Westin's waterfront pool and bar are easily accessible. This is a nice place to stop and refresh with a drink or a bite to eat.
We now take another break. More of Seven Mile Beach and its many features in the next installment.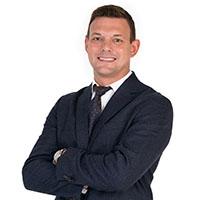 John has been working as an agent with ERA Cayman Islands for 8+ years specialising in high-end real estate, hospitality and property management. Formerly of Vail, Colorado; John has set down his roots in Grand Cayman. John holds a degree in business law from the University of Saint Thomas.