Whether functional or decorative, lighting can make or break the appeal and usability of a room. Cayman's natural sunlight is taken into account by most builders, so rooms with windows often have ample daytime lighting. But many other situations…
…call for purposeful lighting decisions.
At night, the basic lighting needed in any given room can be enhanced with accent lighting. The type and size of the fixtures and bulbs you choose will depend on the purpose of the room. Interior rooms, too, with no windows, need adequate lighting.
Sconces, standing lamps, table lamps, recessed lighting, pendants and other fixtures are good ways to fine tune the usability of room for any hour of the day. There is just as wide a choice in bulbs as in fixture styles – fluorescent, halogen, LED, colored, HID or halide bulbs each has unique properties for style and economy.
Grand Cayman has two specialty lighting stores in addition to several large and small home wares stores that sell an array of home and office lighting. Styles range from simple and functional to playful and chic, with prices also running the range from inexpensive (for those outfitting a rental) to lavish (for those designing a new home). When buying or selling a home in the Cayman Islands, check with local merchants for the lighting choice that will harmonize your home.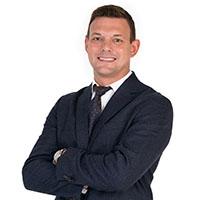 John has been working as an agent with ERA Cayman Islands for 8+ years specialising in high-end real estate, hospitality and property management. Formerly of Vail, Colorado; John has set down his roots in Grand Cayman. John holds a degree in business law from the University of Saint Thomas.