The official start of the hurricane season (June1) is still a couple of months away. But we are glad to hear the predicition that this year's forecast is for a quiet season. The experts at Colorado Statue University (ironically, this inland institution is. among the leading forecasters) are predicting only 2 major hurricanes of 111+ mph winds for the Caribbean.
Hurricane planning and preparation for property owners is an easy process. Insurance companies and hardware and grocery stores print free bookliets filled with lists of supplies needed and advice on how to batten down. These booklets cover everything from how much drinking water you would need to what to do about pets.
Come June 1, stores will be stocked up with flashlights, batteries, plywood, tarps and other basic suppiles. Residents in the Cayman Islands keep a store of easy to eat canned foods, bottled water, candles, paper towels and other essentials. Although major storms are slow to approach, there are many last minute preparations to be made, so having food stores already on hand makes for an easier transition into hurricane season.
The Hazard Managment office of the Cayman Islands, has a useful website with planning information and up-to-date weather reports during hurricane conditions.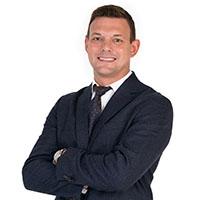 John has been working as an agent with ERA Cayman Islands for 8+ years specialising in high-end real estate, hospitality and property management. Formerly of Vail, Colorado; John has set down his roots in Grand Cayman. John holds a degree in business law from the University of Saint Thomas.