We wrote recently about green construction in the Cayman Islands and have since learned that the new Government Office Accommodation Building (GOAB) has received Silver certification from LEED – Leadership in Energy and Environmental Design.
The GOAB is a massive office building in George Town which opened in 2011. It was built to bring together a large number of government offices that had been spread across numerous locations previously. The GOAB is the heartbeat of government operations and now it is also the first LEED certified building in the Cayman Islands. Indeed, it is one of the few LEED certified buildings in the Caribbean.
Government announced this week that the GOAB has received a Silver rating from LEED. LEED evaluates several key areas in design and construction – site selection and sustainability, energy use and its impact on the atmosphere, indoor air and light quality, water efficiency, the building's fit into community infrastructure, and materials and resources. All major players in the construction process – architects, contractors, developers, suppliers – work together to design and build a project that will produce both environmental and financial benefits. The LEED program also includes sustainability markers that ensure the building will operate into the future in a manner that is environmentally friendly.
The fact that one of the largest construction projects in the Cayman Islands was able to maintain standards and quality that garnered a LEED silver rating is an encouraging indicator that the Cayman construction industry is able to build to progressive, earth-friendly standards. We wonder what the next LEED certified building in Cayman will be.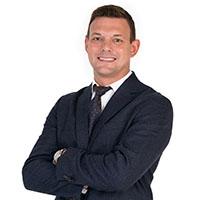 John has been working as an agent with ERA Cayman Islands for 8+ years specialising in high-end real estate, hospitality and property management. Formerly of Vail, Colorado; John has set down his roots in Grand Cayman. John holds a degree in business law from the University of Saint Thomas.