We can all attest to the natural beauty, charm and allure the islands bring us, the exceptional weather, diverse offering of restaurants sure to please even the most disconcerting palate, as well as a host of entertainment and business offerings easily accessible to ensure you can conduct business with ease while meeting all of your pleasure and vacation demands during your stay in Cayman.
The Cayman Islands are a treasure trove of possibilities with the new Cayman Enterprise City. A fully operational Cayman Enterprise City was officially launched on February 3, 2012. It is anticipated to be an integral part of our future with huge growth potential expected from many new industries.  It is proposed to comprise six business parks, and include;
Cayman Media Park, designed to attract media-related businesses.
Cayman Internet & Technology Park, for Global IT and software businesses.
Cayman Commodities & Derivatives Park, to create the first dedicated Commodities and Derivatives Centre.
Cayman Biotechnology Park, for major pharmaceutical businesses.
Cayman Outsource Park, to facilitate the production and manufacturing for SEZ-based businesses of products.
Cayman International Academic Park, designed to create the world's only Technology Economic Zone.
Imagine the array of possibilities in-store for Cayman, the huge new job opportunities that will be available to many Caymanians, the economical boost, as well as the new influx in tourism! It's a World of Opportunity in 2012 for the Cayman Islands, won't you join us?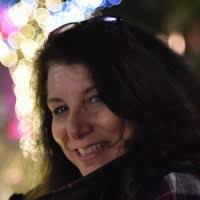 Lisa has lived and worked in the real estate industry of Grand Cayman for 27 years. Lisa is a digital and social media professional who focuses on social media and marketing techniques with the luxury real estate market. Lisa has built a large and engaged following online and off by providing practical, useful and helpful content driven by helping those who share her passion for real estate & being a party of the Cayman Community. Lisa is currently Social Media Marketing and Blog/Content writer for ERA Cayman Islands.