Moody's, the Global Credit Rating Agency, has given the Cayman Islands a rating of Aa3 for their recent attempts to improve the economy, which would end in a fiscal surplus and reduction in debt.  Moody's said that the rating was given for the Cayman Islands' high per capita gross domestic products, the highest among British colonies, and their low debt burden. The Cayman Islands' GDP of $52,759 is the tenth highest GDP of all British colonies.
Another reason for the Cayman Islands' rating is "a history of policy consensus  and a sensible macroeconomic approach," says Moody's. This explains the improved economy and low debt burden. Moody's has also quoted the World Bank and the UK's support and judicial review as having strengthened their rating, rating Cayman higher than most of its peers.
Moody's has, however, named several ways the Cayman Islands could improve, including "vulnerability to hurricanes, limited fiscal flexibility given a narrow revenue base that excludes direct income taxation, and a dependence on exogenous sources of growth," says Moody's. They continued to say the rating outlook for Cayman is stable, with increases in the country's debt levels evened out by economic improvements and low debt. However the rating could become higher if debt continues to be reduced and policy framework were agreed on. This rating could also become lower if the policies were ineffective or the economy slowed.
The strong economic development, and forward movement of large projects  including the Shetty Medical Tourism Hospital, Cayman Enterprise City (CEC), the special economic zone all designed to bring more business to the Cayman Islands will certainly be seen as positive growth indicator in the months to come.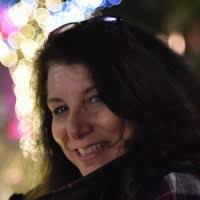 Lisa has lived and worked in the real estate industry of Grand Cayman for 27 years. Lisa is a digital and social media professional who focuses on social media and marketing techniques with the luxury real estate market. Lisa has built a large and engaged following online and off by providing practical, useful and helpful content driven by helping those who share her passion for real estate & being a party of the Cayman Community. Lisa is currently Social Media Marketing and Blog/Content writer for ERA Cayman Islands.