How do you choose? How do you choose among all the real estate companies? We all sell the same properties, some better than others. Typically, we all use the Multiple Listing System (MLS) that gives us access to everything that is for sale on the island. We agree that looking…
…for a property can be tedious.
So, how do you choose the right real estate professional? I choose friendly, personable and professional people who talk to me straight, get to the point and display trustworthiness. I chose my insurance agent because he knows me by name. I chose my plumber because he understands what is making the clinking noise in my pipes. I chose my mechanic because he has dirt under his nails and quick wit.
These are the same reasons our clients chose us. They choose us because we are a small company that treats customers like family. Our customers' dreams don't get put on hold, get lost or ignored. When you call our office, you talk to the owner or one of our hand picked agents. Around here, hands on isn't a catch phrase, it's a necessity.
So, who will you choose to help you find your dream property?
Phone: (345) 945.6000 Email: info@caymanluxuryproperty.com.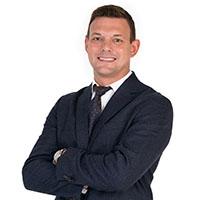 John has been working as an agent with ERA Cayman Islands for 8+ years specialising in high-end real estate, hospitality and property management. Formerly of Vail, Colorado; John has set down his roots in Grand Cayman. John holds a degree in business law from the University of Saint Thomas.