Congratulations to our own Jeanette Totten on her appointment as the First Woman President of the Cayman Islands Real Estate Brokers Association. The Cayman Islands Real Estate Brokers Association (CIREBA) began operating as the only professional association of Realtors for these islands in 1987.  Jeanette has worked in the Real Estate Industry in the Cayman Islands for over 27 years. Jeanette is Broker/Owner at Cayman Luxury Property Group along with her husband/partner Robert Totten. Jeanette has seen first hand the development of the Cayman Islands into a world class destination. She was a two term vice president of the real estate association (CIREBA) and has seen many changes in the Cayman real estate market, most notably the on-set of the multiple listing system (MLS) that compelled agents to work together! Jeanette's extensive market knowledge and proven professional integrity have assisted her in accumulating a vast number of satisfied clients as well as on-going client referrals.
Jeanette is well known island-wide for making a difference in the Cayman Community. One of her outstanding contributions is the unprecedented volunteer hours she has spent over the years assisting in the progress and guidance of the Cayman Islands Little League Association. She has umpired behind the plate, served hamburgers and filled the role as Baseball Commissioner just as able-bodied as she conducts a showing on a multi-million dollar property!
We share the excitement of Jeanette's recent appointment as the First Woman President of the Cayman Islands Real Estate Brokers Association, and look forward to her exciting year ahead!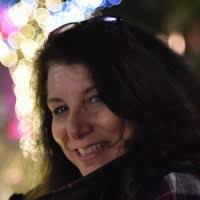 Lisa has lived and worked in the real estate industry of Grand Cayman for 27 years. Lisa is a digital and social media professional who focuses on social media and marketing techniques with the luxury real estate market. Lisa has built a large and engaged following online and off by providing practical, useful and helpful content driven by helping those who share her passion for real estate & being a party of the Cayman Community. Lisa is currently Social Media Marketing and Blog/Content writer for ERA Cayman Islands.