Cayman Enterprise City (CEC), the special economic zone designed to bring more business to the Cayman Islands, is in the news again with the announcement that the developers are in discussions with Virgin Produced. This announcement gives a recognizable face – Virgin Produced as a client in the media park – to the concept of building…
…commerce in Cayman.
A major entertainment company such as Virgin Produced (their most recent movie, Limitless, was released in 2011 and stars Bradley Cooper), would bring waves of new industry to the local economy if they chose CEC to build a new studio. Although it is only in the proposal stage, it is exciting to know that world media companies of the caliber of Virgin Produced consider the Cayman Islands as a favorable business location.
CEC developer Jason Blick also announced that half a dozen companies have already signed on as clients.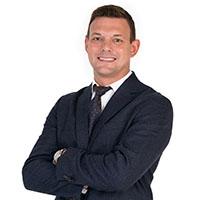 John has been working as an agent with ERA Cayman Islands for 8+ years specialising in high-end real estate, hospitality and property management. Formerly of Vail, Colorado; John has set down his roots in Grand Cayman. John holds a degree in business law from the University of Saint Thomas.