Cayman Enterprise City (CEC) is an ambitious development, a partnership between Hon Cayman Properties Ltd. and the Cayman Islands Government, which has made the news several times since January. It will be the first special economic zone (SEZ) in the Americas and is modelled on similar SEZs in Dubai and other locations…
…in the Middle East and Asia.
The Cayman version will be smaller in actual size but larger in concept than the existing zones. At 500,000 square feet of office space it is not small. But the focus will be on premium business so the enterprise will be limited to just 1000 companies. We wonder where it will be located as it is estimated to occupy over 300 acres. There has been talk for several years of moving both the Grand Cayman airport and the landfill – perhaps CEC will take over these prime locations. Many other details are in consideration but still to be worked out, such as special zoning and fast-tracking of company registrations and work visas for the tenants.
CEC will consist of five industry areas, each with its own campus – internet, media, bio-technology, academia, and commodities and derivatives exchange. These are certainly areas where the international economy is seeing growth, and also industries that could benefit from real estate dedicated to their processes. Hon and the Cayman Government are counting on several key factors to attract businesses to CEC. Since Cayman is on US Eastern Standard Time year round, businesses in this hemisphere would not be hampered by communications across a large time difference as exists with the orient. Direct flights four hours and under are available from major US cities including New York. And, of course, Cayman is an English-speaking country, and one that, as a British protectorate, has both a stable government and economy. Additionally, Cayman has always ranked high in various surveys on quality of life.
If the predictions are right and all of this comes true, it will indeed be a boon to the country. High end real estate development attracting high end clients who conduct business critical to the world economy. More jobs. A broader range of business beyond just being an offshore financial centre and tourist destination. We are looking forward to more news of this project.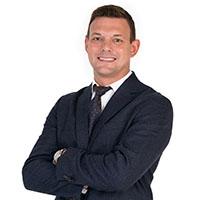 John has been working as an agent with ERA Cayman Islands for 8+ years specialising in high-end real estate, hospitality and property management. Formerly of Vail, Colorado; John has set down his roots in Grand Cayman. John holds a degree in business law from the University of Saint Thomas.