In today's market, typical vacation home buyers make lifestyle choices when purchasing their dream vacation home. Lifestyle choices coupled with investment potential and an eye toward future appreciation are put at the forefront when making that vacation home purchase.
World Famous Seven Mile Beach indeed the most talked about stretch of beach and its beach front vacation homes and condominiums will always be prime real estate. Remember it will also carry a high price tag to match it's very sought after location. The serene beauty of having the Caribbean Sea at your doorstep, or the convenience of a cool early morning walk in the sand, or the appeal of "walking out your door" to the beach and its many available activities and are always paramount.
The Cayman Islands boasts plenty of beautiful scenery and for those having" ocean view" atop their list of real estate needs, canal front homes & condo's are very much in high demand even for the most seasoned investors. Canal front homes give you the same look and feel of ocean front living, while keeping their pricing at a more attainable level without giving up any quality or top of the line must haves. You will still enjoy those panoramic views from your canal front home or condominium with proximity to Seven Mile Beach never being far away and boasting far less traffic…always a welcome plus.
Commercial property attracts those who may wish to have a more substantial presence in mind. Whether your needs are business based or as an investment the islands offer a gracious inventory of established properties available in the commercial arena.
Come and explore with us the many possibilities awaiting you our professional, experienced and friendly staff can help you find the right vacation home for your all your lifestyle needs.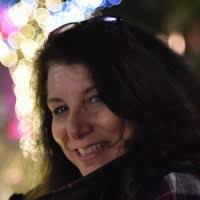 Lisa has lived and worked in the real estate industry of Grand Cayman for 27 years. Lisa is a digital and social media professional who focuses on social media and marketing techniques with the luxury real estate market. Lisa has built a large and engaged following online and off by providing practical, useful and helpful content driven by helping those who share her passion for real estate & being a party of the Cayman Community. Lisa is currently Social Media Marketing and Blog/Content writer for ERA Cayman Islands.